Auszug aus unserem Portfolio
Über 2.000 erfolgreich abgeschlossene Projekte.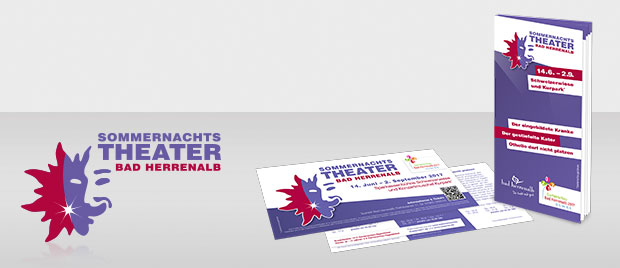 Theatre in Bad Herrenalb
Once again Bad Herrenalb offers a varied theatre programm this summer. In the course of this year's garden show the actors delight us with three different plays: "The Imaginary Invalid", "Lend Me a Tenor" and family play "Puss in Boots". The summer theatre's visual appearance has been created by MARTES NEW MEDIA in Karlsruhe.
Links
https://www.martes.de/en/