Auszug aus unserem Portfolio
Über 2.000 erfolgreich abgeschlossene Projekte.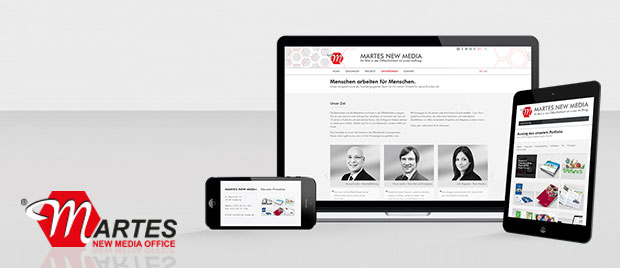 Relaunch MARTES NEW MEDIA
Our website received a completely new look and is now available for each mobile terminal such as desktop computers, tablets and Smartphones.
More than 15 years we are established in the market and develop individual solutions that are precisely tailored to your requirements.
Links
https://www.martes.de/en/
Kategorien
Overview, Web and Mobile