Auszug aus unserem Portfolio
Über 2.000 erfolgreich abgeschlossene Projekte.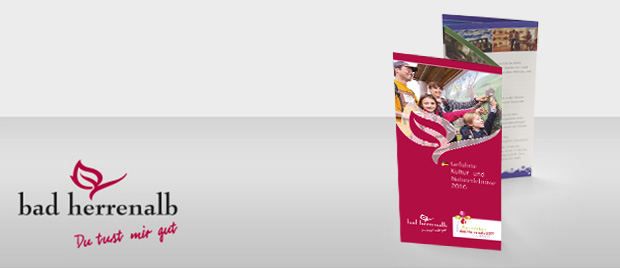 Guided nature and cultural experiences
The ten-page flyer informs visitors of Bad Herrenalb numerous adventure tours in the unique nature around the spa. The design of the flyer comes from our home. In addition, the advertising media in the languages German, English and French has been prepared.
Links
https://www.badherrenalb.de/en/