Auszug aus unserem Portfolio
Über 2.000 erfolgreich abgeschlossene Projekte.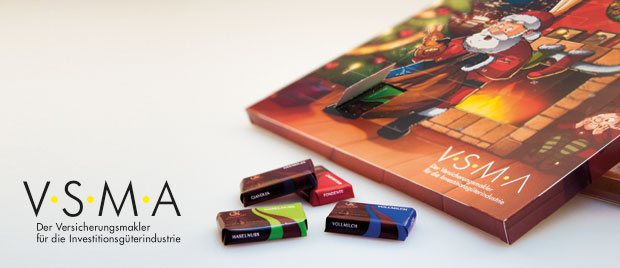 Christmas Calendar from MARTES NEW MEDIA
Security is an important factor in the capital goods industry and requires an experienced and reliable partner.
That´s something you can count on – since March 1926 the VSMA GmbH gives independent and competent advise and supports company in the capital goods industry at the subject of insurance coverage.
Secure future together.
Links
http://www.vsma.de/
Kategorien
Overview, Print, Produkt Design