Auszug aus unserem Portfolio
Über 2.000 erfolgreich abgeschlossene Projekte.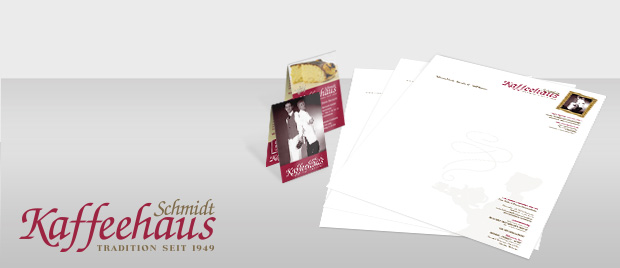 Bussiness papers Kaffeehaus Schmidt
The business equipment of the Kaffeehaus Schmidt is designed in the style of the café and reminds of a traditional Viennese coffee house. For more than 60 years, the Kaffeehaus Schmidt offers pies, cakes and lots of little delicacies. Regular events such as the coffee talk named Kaffeklatsch and the literary café will take place.

Links
http://www.kaffeehaus-schmidt.de/