Auszug aus unserem Portfolio
Über 2.000 erfolgreich abgeschlossene Projekte.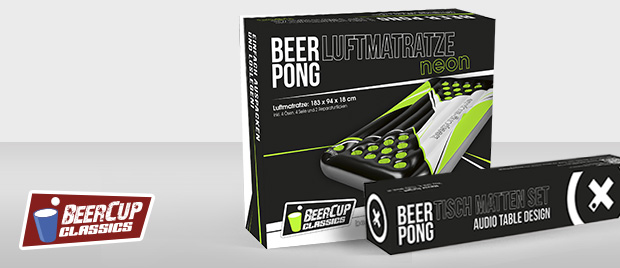 Beer Pong Product & Package Design
The new Beer Pong airbed in "neon" design – from the beginning of March available in the shop – is fun at any party and can be used flexibly in the air, at sea and on land. You will also find other accessories such as the Beer Pong mat in "Audio Table" style. The design of the airbed and the two packagings has been created by the advertising agency MARTES NEW MEDIA from Karlsruhe for Beer Cup Classics.
Links
http://www.beerpong-shop.de/
Kategorien
Overview, Produkt Design